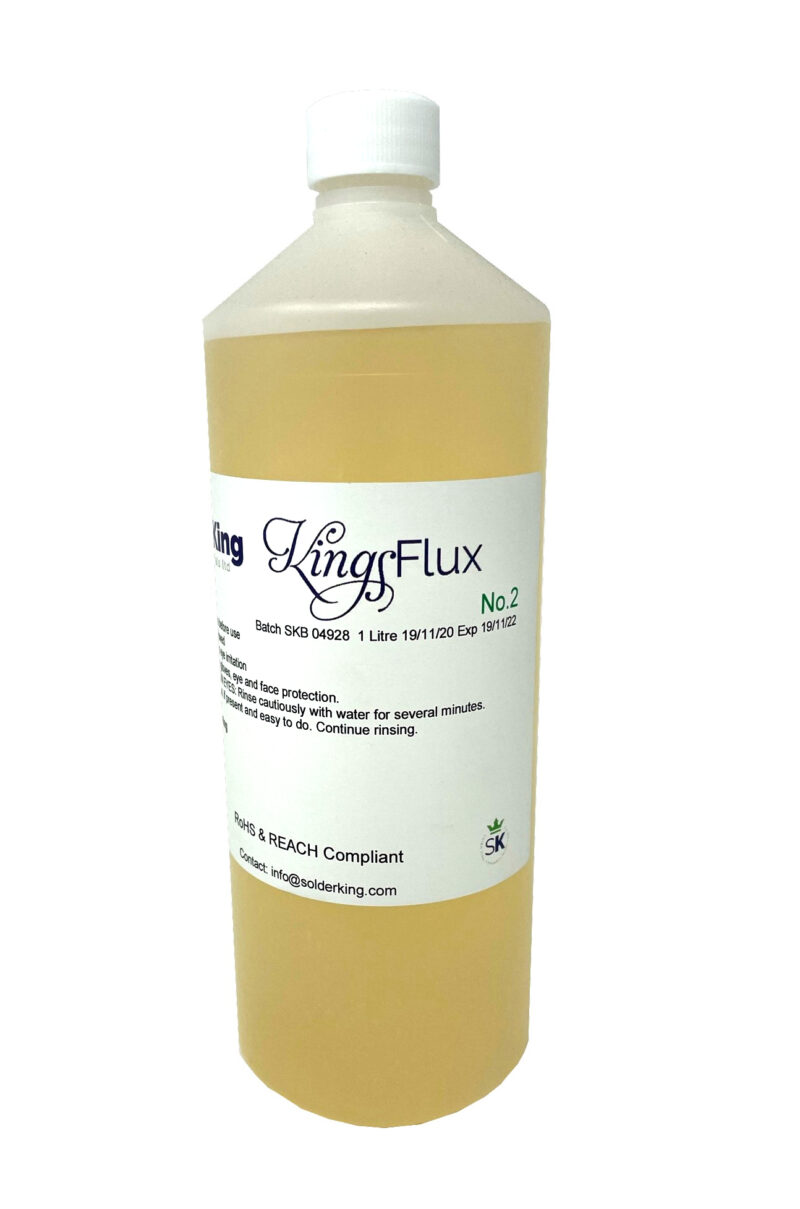 KingsFlux No.2
KingsFlux No.2 is a VOC free, water based, active chloride flux suitable for soldering steel parts.
Used as an effective solution for tinning selective solder nozzles to ensure a stable flow of solder and provides users with a repeatable soldering process.
Yellow coloured to help users determine the difference between assembly fluxes they are using in the same area.
With a zinc chloride free formulation the KingsFlux No.2 is designed to decompose after the tinning process is complete. Remaining flux residues can be removed with water.
Easy to use
Suitable for selective soldering nozzles
VOC Free, non flammable
Effective oxide removal
Want to know more about our Nozzle Tinning Fluxes and Gels, fill in the form below.