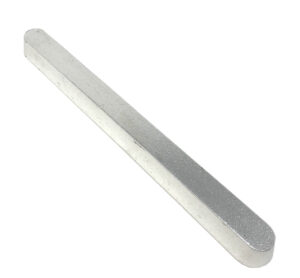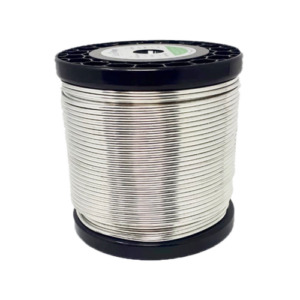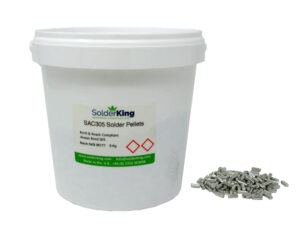 SolderKing solder alloys are manufactured using only Virgin Materials to ensure impurity levels are kept to a minimum. As our solder alloys are produced with low impurities this results in faster wetting speeds and increased soldering performance.
Using our state of the art production facility, SolderKing solid solder wires are precision manufactured free from surface irregularities and can be applied through automatic feeding systems. SolderKing solid solder wires are used widely for selective solder machines and topping up solder pots. All of our alloys are produced to the latest standard ISO:9453:2020(E) along with J-STD-006, EN 29453, DIN 1707, BS 219, QQS 571E.
Available in Lead-free Alloys including:
Sc100e
SAC405
SAC305
SACXP0307
Also available in Leaded Alloys for professional use including:
Sn63Pb37
Sn60Pb40
Sn40Pb60
Available in the following forms:
Bar Solder
Solid Solder Wire
Solder Pellets
We have many more solder alloy compositions and a range of diameters available, contact us for more information.
If you want to know more about our Solder Alloys, fill in the form below.